ADVANCED BODY SHAPING SOLUTIONS
Get a slimmer + toned + sculpted physique.
The "Admire Promise" Guarantee
Non-invasive and non-surgical
Quick and effective treatments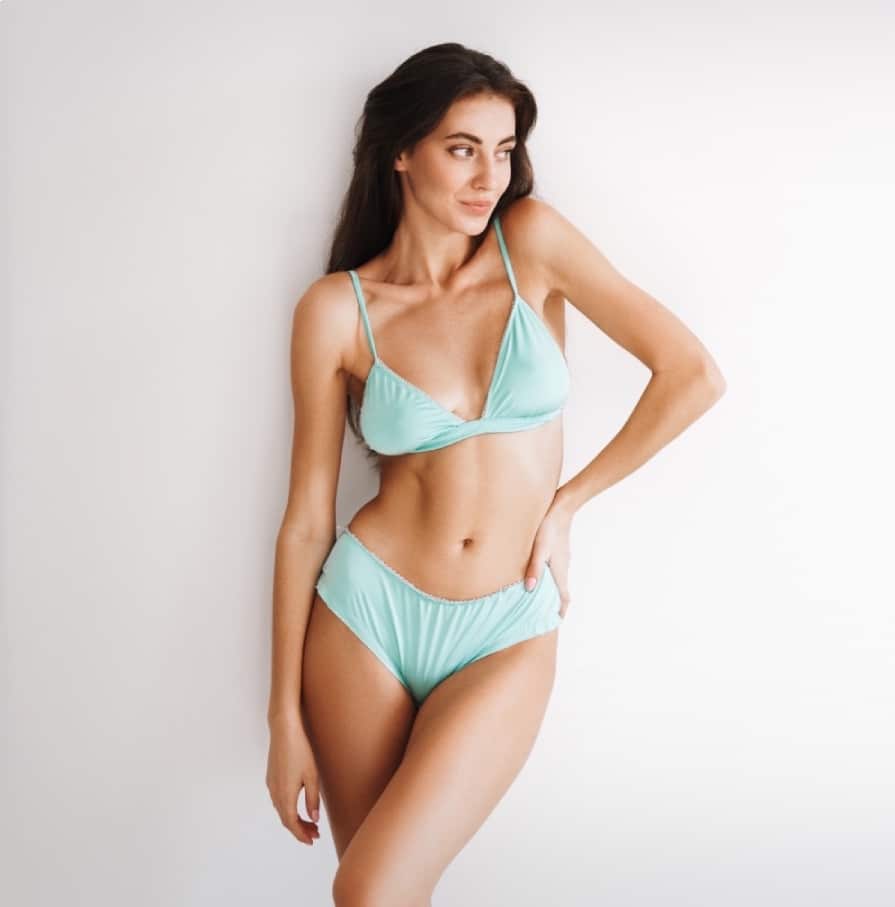 Discover the #1 non-surgical fat reduction treatment used by doctors and book your CoolSculpting fat-freezing treatment today. CoolSculpting targets stubborn fat deposits that prove resistant to healthy habits like regular exercise and smart nutrition.
We are the first location in Southern Oregon to feature the updated technology of CoolSculpting Elite. CoolSculpting is the only treatment FDA-cleared to eliminate stubborn fat in 9 different areas of the body including double-chins, thighs, abdomen, bra bulges, love handles, and upper arms. Admire Aesthetics is proud to be a premier CoolSculpting provider in the Medford and Grant's Pass, OR areas.
Tone and strengthen your body by targeting your muscles, creating a leaner, slimmer appearance. CoolTone utilizes a magnetic muscle stimulation technology that penetrates your skin and the layers of fat to get to the muscle layer. Your muscles adapt to the intensity and develop muscle tissue that leads to a more contoured appearance.
VelaShape® is a non-invasive body contouring treatment for circumferential and cellulite reduction. VelaShape enables you to safely achieve a toned, contoured and well-shaped body; making you look and feel more youthful. VelaShape provides dramatic results without downtime and little to no discomfort.
Shape your ideal physique with non-invasive 15-minute sessions. Powerful monopolar radiofrequency technology is used to reduce stubborn fat and tighten skin in the stomach, love handles, back, and thighs. This hands-free treatment requires no surgery or downtime. Get long-lasting, impressive body contouring results with truSculpt.
Effectively build and strengthen muscle mass in easy and convenient treatments. Impressive intense muscle stimulation for the abs, thighs, buttocks and more using innovative technology. Non-invasive treatments are customizeable and require no downtime. Get incredible body sculpting results not possible at the gym with truSculpt flex.
Get smooth, silky skin with Splendor X Laser Hair Removal.  Splendor X's cutting-edge dual-wavelength laser system swiftly and effectively removes unwanted hair. Say goodbye to discomfort with the integrated cooling system, which ensures each session is virtually pain-free. Best of all, it can treat any skin tone, any time of year. 
Discover the newest breakthrough in weight loss with Semaglutide. Semaglutide, originally used to manage diabetes, is now making waves as a powerful weight loss aid. It helps control your appetite, so you can make healthier choices without the struggle. Shed those extra pounds and embrace a new, healthier you. With Semaglutide, achieving your weight loss goals is within reach. 
We welcome men to enjoy the confidence and health benefits that accompany a slimmer, sculpted, more youthful physique. Our fat-reduction and muscle strengthening treatments are an ideal way to rejuvenate and enhance your appearance. We offer a treatment room specially designed with our discerning male clients in mind. A seperate , laid back area where men can grab a drink out of the mini fridge, munch on some peanuts, play video games, and watch live sports while receiving their body shaping treatments.
Achieve your ideal body at Admire Aesthetics
Admire Aesthetics is proud to be one of the leading body shaping spas in the Medford and Grant's Pass areas. We are the only facility with a sole specialty of non-surgical body sculpting in the Southern Oregon area! We stand behind the cutting-edge technology used in our effective, non-invasive treatments. As well as the highly-rated level of expertise to bring to our aesthetic work. We are one of the only practices nationwide offering a body sculpting guarantee. We guarantee a minimum of 20% fat reduction in the treatment area or additional treatments provided at no cost.
We offer a variety of non-surgical, minimally-invasive body contouring treatments including CoolSculpting Elite, CoolTone, and VelaShape III. We are a Certified CoolSculpting facility specializing in fat-freezing reduction treatments that target hard to slim areas.
Committed to Client Satisfaction
Admire Aesthetics is a Certified CoolSculpting specialty practice located in Southern Oregon, with 2 locations in Medford and Grant's Pass. We have performed over 12,000 CoolSculpting procedures! 
We are the only facility with a sole specialty of non-surgical body sculpting in the Southern Oregon area!
We take pride to always maintain the most up to date treatment options and equipment, our procedures are all backed by our "Admire Promise" guarantee
Your partners in non-invasive aesthetics
You're not alone! We have personally undergone the Coolsculpting procedure (probably more times than we care to admit) and understand the intimidation that accompanies baring your body. We strive to provide a comfortable, confidential and professional environment with enthusiasm. We look forward to sharing what Coolsculpting has done for us and what it can do for you!
"The kids are grown. You have put everybody first your entire life. Stop making excuses to do something good for yourself" Kacey's CoolSculpting Story."
By submitting this form you agree to be contacted via phone/text/email. Reply "Stop" to opt-out.